Wines for Christmas
If, like us, you think that it's a good plan to drink wine that you like with food that you like, beware the exception that is Christmas! Bold food flavours need a little more thought and there are some great pairing opportunities that shouldn't be missed.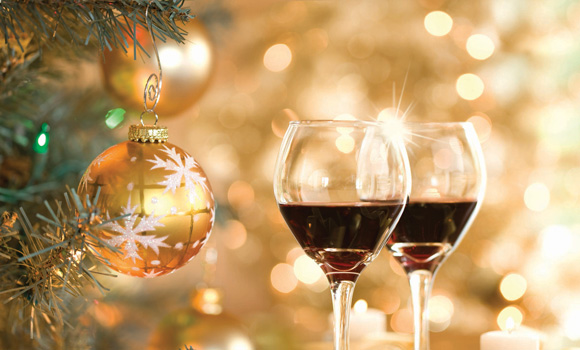 Take smoked salmon for starters, if this is a regular at your table and you haven't tried it with Adobe's Gewürztraminer then you must. The sum is greater than the parts.
Madame Bollinger is on record as declaring champagne can be consumed on any occasion. We can offer two value for money alternatives in our Cremant de Limoux and Valdobbiadene Prosecco.
Goose? Then either Bel-Air's beaujolais blanc or Travers' Char a Vin are your white and red alternatives to partner the delicious richness.
Beef? Tabali Syrah or Bagatelle Culte. But why not splash out on any of our three Windows Estate reds?
Venison casserole on Christmas Eve? Girard's Pech Calvel, the archetype of varietal Pinot noir or Irancy's Les Cailles expressing more of the place are classic matches.
Turkey? Artesa's organic Rioja is our best value choice this year. Great alternatives are the Savoir Faire Mourvedre, or either of the Windows Estate Cabernet Merlot or Small Batch Petit Verdot - it is a special occasion after all!
Christmas Pud and mince pies have to be matched with Villa Dria's Petit Manseng. Never heard of it? Check out our tasting notes.
Cheese has a choice, Tokaji 'F' a must with Stilton, you have to try it! Or Krohn's Colheita Port with the entire board, what's not to like?
If you still can't decide then our special offer Christmas case might be just the thing!