So, How's Brexit Working Out in the Wine Trade?
Not great, at least in the short term, is the short answer.
The CHIEF system (Customs Handling of Import & Export Freight) was already creaking; and now has to cope with almost double the volume it was designed to handle as movements to and from the EU into the UK are treated as exports and imports for the first time.
Importation requires the importer to answer 64 questions and enter some 40 codes - no drop down menus: the code, if not known, can sometimes be found in the official manual which runs to 4,000 pages. There are 10,000 different combinations to describe the product one wishes to import. The system requires the correct answering of all questions and can easily go wrong when it comes to matching a commodity code and a customs procedure code (CPC) as that varies according to the type of wine and its alcohol strength.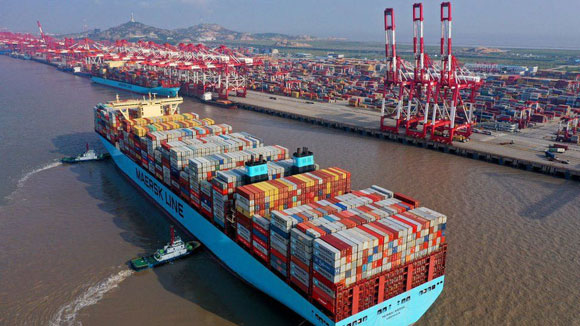 There is no telephone line for queries, just an email address with a 5 day turnaround. Remember that when you next hear the government is doing everything it can to help businesses negotiate the changes!
Daniel Lambert, who imports up to 2m bottles of wine a year for 300 retailers including supermarkets, says he is unable to import wine from the EU because of this complex and unworkable HM Revenue and Customs system:
"While we knew Brexit would be a car crash we did not know it was going to be a multiple pile-up in the fog with fatalities" he tweeted in a thread in January that has resonated with thousands on Twitter.
The impact on wine prices will vary. From 1 Jan 2021 all goods moving between UK and EU will need a customs declaration (EX1). This costs €75 per shipment; not too bad if you're Tesco bringing in a trunker at a time but for a pallet of 600 bottles adding 12p per bottle instantly. Using a freight forwarder doubles this cost. But the real additional costs are in lorries taking much longer to clear customs (which has to be recouped by the haulage firms) and the fact that many of them are doing the return leg empty due to increased paperwork as they re-enter the EU.
As a result, several hauliers have withdrawn from EU/UK trade, with Palletways being the latest to suspend its services. The suspension follows similar moves announced by DPD and DB Schenker over the past fortnight, both citing paperwork problems.
And this isn't just about imports. You may be surprised to know that wine is the UK's 6th biggest export. Not because of our own wine industry, most of which is in any case consumed in the UK, but because the UK is a world centre for bottling wine that arrives in bulk from Chile and Australia before being re-exported to Europe. And despite the fact that the EU has a tariff free deal on Chilean imports, and (now) a tariff free deal with the UK, it does NOT currently have a tariff free deal for Chilean products re-exported from UK. Next time you're driving up the MI look out for the huge warehouse near Northampton where for example Concho Y Toro bottles its Chilean wines. Whether it will want to bear the extra costs or switch to an alternative facility in Lyon remains to be seen.
The deep sea ports of UK are effectively regionalised. Generally speaking Felixstowe handles Asia; Tilbury/London Gateway the Middle East, USA and Australia; and Southampton Asia and Europe. There are now significant backlogs at these ports (partly due also to PPE importation).
And on 1 July 2021 it will get more complicated when a further form is introduced. Form VI1 will require further certification for already certified products, for example forcing imports from Bordeaux to carry further certification that they are actually from Bordeaux.
This is now not about refighting the Brexit battles. We were proud to vote Remain - but we lost and we move on. What this is increasingly about is government ineptitude; and the need to ensure the systems are fit for purpose in the new context.
All that said, we brought in some big orders just before Christmas so are well stocked. So when you start getting gaps on the supermarket shelves, don't forget your favourite independent!