Any Port in a Storm?
A recent visit to Porto in August (in the short quarantine-free window!) reignited my love and appreciation of good port. No longer confined to dusty gentleman's clubs, port sales have climbed steadily in recent years.
All port is fortified. The grapes were traditionally crushed by foot in large stone troughs called "lagares" although these days this process has largely been automated, with the aim of extracting as much colour and tannin as possible. When the sweetness in the fermenting grape must reaches a certain level - normally when the alcohol is about six to eight percent - a clear, flavourless 77 percent alcohol brandy known as aguardente is added to stop the fermentation. The maturation process then harmonises the fruit, tannins and alcohol in the wine, which by this time is about 19 to 20 percent alcohol. Ports are normally labelled under the name of their shipper who is responsible for blending, maturing and bottling the wines.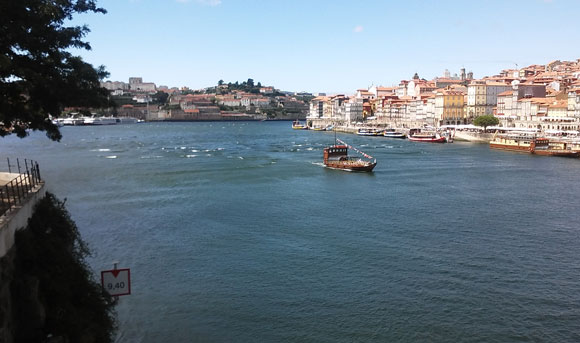 A quick reminder of the different styles: ruby is the entry port - a mixture of vintages, matured in stainless steel, fiery and drunk young; tawny - still a blend of different vintages, but matured in wood and silkier and lighter as a result; crusted - a blend of vintages but matured (like vintage port) in bottles; LBV (late bottled vintage) wine from a single year, bottled 4 - 6 years after vintage and ready to drink at that point; vintage - wine from a single year, bottled after two years and with considerable aging potential. However the style that often gets forgotten is one of our favourites: Colheita.
Aged in wood for at least 7 years, (so starting life as a regular tawny port but, unlike most tawnies, from a single vintage), colheitas can offer excellent value as they're usually less expensive than similarly aged vintage ports, but account for less than 1% of all port output. By law, colheitas should be matured in wooden casks for at least seven years, although in practice they tend to be aged for much longer - sometimes up to a century! They are bottled only when the producer decides that the port is ready to drink, and unlike vintage port they will not improve after bottling but will keep for many years. The label should carry both the vintage and the bottling date.
Colheita port, combines all the sweet, dried fruit and nutty finesse of an aged tawny with individual vintage character. We love the style produced by Krohn and currently stock the 2007 vintage (bottled in 2019) and whilst vintage changes can occasionally go back as well as forward their wines are always delicious.